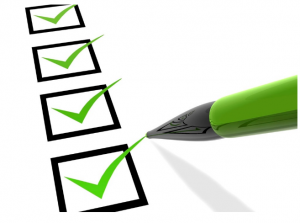 The need for copiers in any office would never slow down. There will always be a need to print, scan, fax and copy even in a small office setup. Invoices, proposals, reports, quotes and general correspondence all need to be printed as part of the daily routine. So, if you are thinking of purchasing a copier for your business, you will have to consider a lot of factors like size, speed, and features to last even the future's needs. The reality is, it takes more than just getting the first item on the window.
Laser printers, for example, deliver output faster than regular matrix printers, but the advantage comes with a price. They cost more than the other printers especially the laser color printers with scanners. Before you make a final decision on what to buy amongst the different models and makes of copiers, make sure to consider these few factors.
Speed
One of the important factors to consider is the machine's printing speed, which is measured in pages per minute or ppm. A speed of at least 27 pages per minute is recommended if you are planning to use the copier within an office setting.; however, if you can find a model with higher speed and better quality the better. Printing speed helps boost the productivity level in the office, especially if there are multiple users. For offices with numerous employees and different printing tasks, a copier with 52ppm is suggested.
Size
The size would have to be based on the available space allocated for the machine. Small businesses do not have to cramp up their office with huge copiers. Compact copiers which can be placed on top of the desk is suitable for limited spaces. Most of the modern copiers are made compact, but highly equipped with the latest features. The big offices, meanwhile, can allocate one room for a freestanding copier.
Paper
Paper capacity and size is another factor. Prior to choosing a copier, you should also assess the different printing needs in the business in terms of volume and paper size. A common mistake among business owners is purchasing a low capacity copier without considering the need for more printing as the business grows. Copiers which can hold as much as 300 sheets are required for bulk printing. Some manufacturers are even offering add-on-cassettes to expand the copier's paper capacity.
Other businesses would require printing in other medium like envelopes, disks, and cards. Most of the multifunction copiers are able to accommodate different types of media in various sizes. However, there are certain models which will not be able to print on A4 size papers. It is best to consider the needs of the office before venturing out to the store.
Extra features
Copiers have gone a long way from their ancestors. The modern multifunction copiers are now able to print, copy, scan, fax, and even send an email. Such functionalities provide businesses with a way to save on costs but become more productive. This way, one machine can take all the tasks for four different machines necessary in the office environment. It is also a good way to maximize the limited space in the office.
Other models are offering duplex scanning and printing with automatic document feeders making it convenient for printing in volume. Marketing materials with graphics and images would require a copier that prints in color and monochrome. Monochrome copiers have also become available for businesses that only print text documents.  Most modern copiers are offering wireless connectivity. Mobile apps are now available online which can be downloaded for free. These all make printing and managing your tasks easier.
Ink versus toner is also a good point to consider. The cost of getting a copier does not stop at the end of the purchase. You need to consider the costs of printing which include the paper, ink or toner cartridges, and replacement parts. Just study the needs of your business to estimate the amount of printout expected on a monthly basis. It will help you with calculating the possible costs on ink and toner for your copier. If you are purchasing an asset for the company, make sure you get the right protection for your investment through the help from copier Phoenix specialists.
The reason why it is necessary to assess your printing needs is that you do not have to pay for features that are of no use to your business.